Innovative ZTR Technology to Provide Prosumers With The Best of Both Worlds
---
---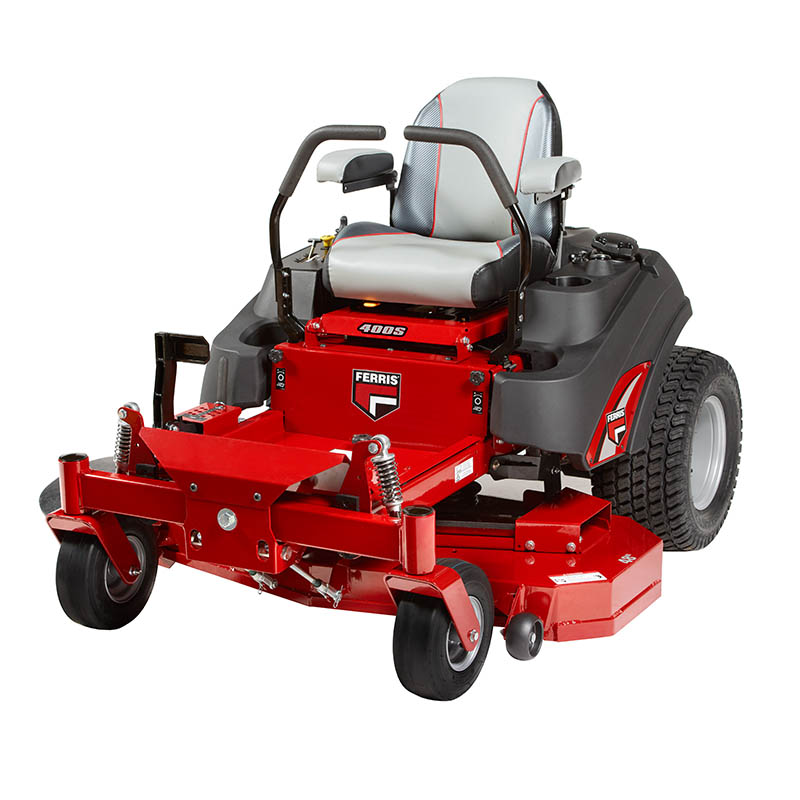 With one in ten Australian's looking to upsize their home in 2018*, it's no surprise the demand within the prosumer market is growing. Catering for both entry level and professional users, Ferris® is releasing their most compact ride on yet with the 400S.
The new Ferris 400S Series Zero Turn Lawn Mowers is designed with a compact, entry level body that allows users to navigate tight areas without sacrificing commercial grade attributes –perfect for small to medium acreages or commercial properties.
The 400S comes equipped with patented suspension technology –the independent rear coil-over shocks mean less concern for uneven ground and more focus on getting work done. Combined with a Briggs & Stratton® Commercial Series engine, built with the ultimate in dust and particle filtration, an advanced debris management system and a beefed-up cylinder block structure, the 400S is far above the competition.
One of the more compact ride-ons from Ferris, it features a large fuel capacity and hefty drive tires for added traction. Equipped with a 10-gauge 48′′mowing deck the 400S is built to last. The fabricated steel/tubular bumper protects the engine while giving easier access for service, and accepts a variety of attachments like a bagging or tow/hitch system.
The 400S is affordable, durable and has the commercial-grade power and manoeuvrability needed to take charge of the yard –at home or on the job.
---
About Briggs & Stratton
Briggs & Stratton, headquartered in Milwaukee, Wisconsin, is focused on providing power to get work done and make people's lives better. Briggs & Stratton is the world's largest producer of gasoline engines for outdoor power equipment, and is a leading designer, manufacturer and marketer of commercial lithium-ion batteries, power generation, pressure washer, lawn and garden, turf care and job site products through its Briggs & Stratton®, Simplicity®, Snapper®, Ferris®, Vanguard®, Allmand®, Billy Goat®, Murray®, Branco® and Victa® brands. Briggs & Stratton products are designed, manufactured, marketed and serviced in over 100 countries on six continents.