Riding Mower Attachments & Accessories
Ferris riding lawn mower accessories and attachments allow you to expand your mower's capability and effectiveness. Everything is engineered at the factory and quality tested.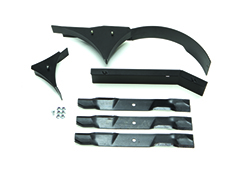 Mulch Kit
Select mulch kits include dedicated mulching blades, baffles, hardware and instruction sheet. (Standard on SRS Z1 & 400S 3-in-1)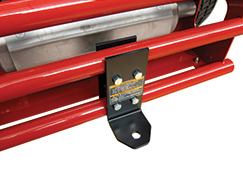 Trailer Hitch Kit
This commercial lawn mower trailer hitch kit will accept a 1/2" shank ball and comes complete with hardware.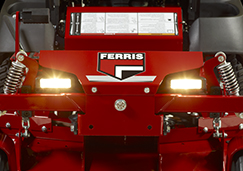 Riding Mower Light Kit
Lawn mower light kit models are pre-wired for simple installation. (Available on SRS Z1, 400S, IS 600Z)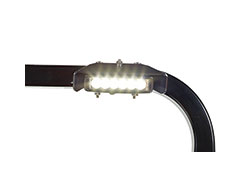 ROPS Mounted LED Light Kit
Energy efficient heavy-duty ROPS mounted LED Light Kit with simple instruction to add to your riding Ferris mower. (Available on IS 700Z, ISX 2200, ISX 3300)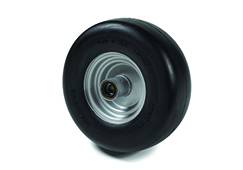 Flat-Free Caster Tires
Run all day with no flat lawn mower tires, eliminates downtime. (Standard on SRS Z1)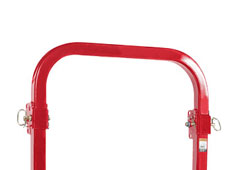 Folding Zero-Turn ROPS
180° fold over ROPS (roll-over protection structure) with retractable seat belt. (IS 600Z only)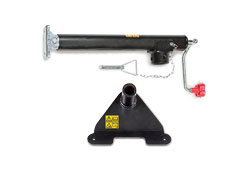 Service Jack
Heavy-duty steel bracket and jack allow for easy and convenient access under to under the deck.
Zero Turn Compatibility
|  Model | ISX 3300 | ISX 2200 | IS 700 | IS 600 | 400S | 400S 3-In-1 | S65Z |
| --- | --- | --- | --- | --- | --- | --- | --- |
| Mulch Kit | Optional | Optional | Optional | Optional | Optional | Standard | Optional |
| Trailer Hitch Kit | Optional | Optional | Optional | Optional | Optional | Optional | Standard |
| Flat-Free Caster Tires | Optional | Optional | Optional | Optional | Optional | Optional | Optional |
| LED Light Kit | Optional | Optional | Optional | Optional | Optional | Optional | Optional |
| Armrests | Standard | Standard | Standard | Standard | Standard | Standard | Standard |
| Premium Suspension Seat | Standard | Standard | Standard | N/A | N/A | N/A | N/A |
| Service Jack | Optional | Optional | Optional | Optional | Optional | Optional | N/A |
| Professional Stripe Kit | Optional | Optional | Optional | Optional | Optional | Optional | N/A |
| Folding ROPS | Standard | Standard | Standard | Optional | N/A | N/A | N/A |
Stand-On Compatibility
|  Model | SRS Z1 |
| --- | --- |
| Mulch Kit | Standard |
| Trailer Hitch Kit | N/A |
| Flat-Free Caster Tires | Standard |
| LED Light Kit | Optional |
| Armrests | N/A |
| Premium Suspension Seat | N/A |
| Service Jack | N/A |
| Professional Stripe Kit | N/A |
| Folding ROPS | N/A |