Our suspension system allows each wheel to move up and down independently smoothing out uneven turf. The deck of the mower works in conjunction with the suspension system to provide a consistent cut. This system virtually eliminates shock to the chassis, resulting in superior operator comfort, increased mowing speeds, stability and extended mower life.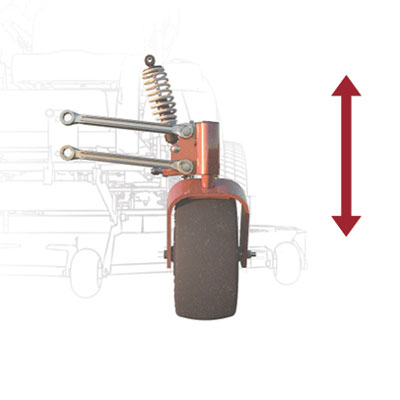 ForeFront™ Suspension
The turf industry's most advanced independent suspension system utilises four steel control rods that work with mower-specific coil-over shocks to ensure the caster wheel remains in an ideal vertical position and in contact with the ground. This virtually eliminates caster chatter for a smooth ride and straight mowing lines – even when mowing at full speed.
Available on ISX™ Series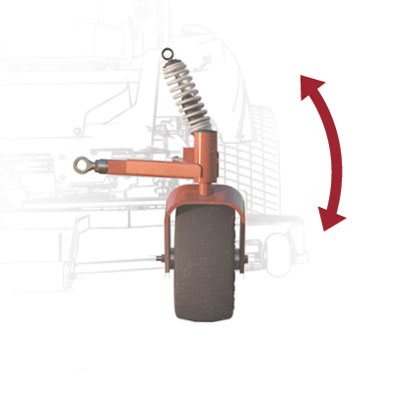 IS® Series
Proven independent suspension technology utilises independent control arms and coil-over shocks that follow a slight arc through the full range of travel. They dampen the vibration of rough terrain – allowing mowing at higher rates of speed.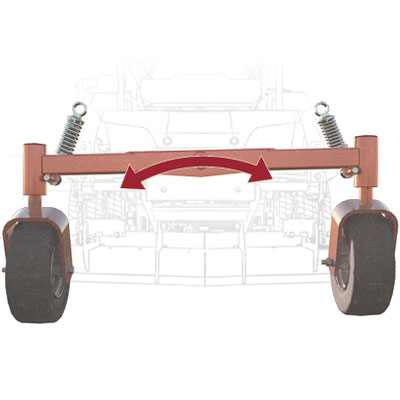 S Series
A pivoting front axle combined with coil-over shocks allows the front wheels to adjust to uneven terrain. This smooths out the rough surface and improves traction.
Available on 400S, S65Z, IS® 700 and IS® 600
Coil-Over Shocks

We use a coil-over type shock – similar to a car – that is comprised of two major components: a spring and a damper. The spring manages the up and down movement while the damper controls how fast the spring can move up or down. The progressive spring is adjustable and starts off soft, then stiffens when compressed, as the bumps increase in size. This feature delivers a smoother ride at faster speeds allowing you to do more.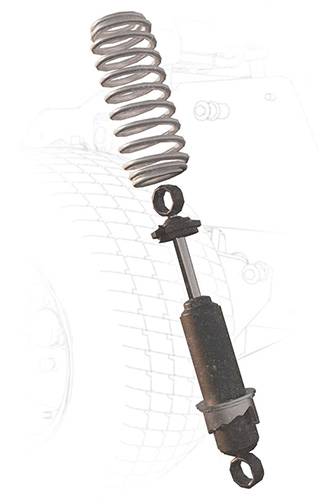 Products Featuring Suspension Technology: