Stand-On Mowers
STEP UP TO A NEW LEVEL OF COMFORT AND PRODUCTIVITY. Our stand-on mower series combines speed, agility and a high quality of cut for comfort and unprecedented performance. Step on the brand new SRS™ Series Soft Ride Stand-On Mower, and you may not want to get off. That's because the SRS™ Z1 mower has raised the bar with its patent-pending operator platform featuring suspension technology for optimal operator comfort and unparalleled productivity.
Expanding on our zero-turn line-up of commercial lawnmowers, the SRS™ Z1 mower delivers the kind of heightened productivity that has become synonymous with the Ferris® brand. Precision-engineered for superior manoeuvrability and balanced stability and traction, the ergonomically designed SRS™ Z1 mower is loaded with innovative features that live up to Ferris®' unwavering commitment to quality.
1 Product Series
Displaying 1 of 1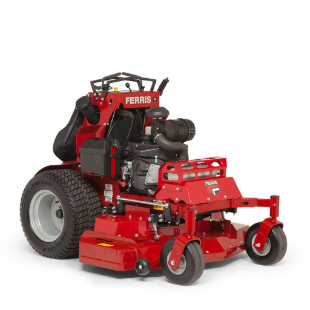 The Soft Ride Stand-on SRS™ Z1 is raising the bar with our adjustable operator platform, featuring suspension technology, optimizing operator comfort and increasing productivity! The superior balan...