Our patented suspension technology reduces the effects of uneven terrain,virtually eliminating shock to the chassis, and your body. Many operators are not always aware that they slow down to compensate for rough terrain. So when protected from these effects using a Ferris suspended ride-on-mower, the operator is able to take full advantage of the power available from the machine to maintain a consistent mowing speed. And by allowing you to maintain speed while mowing, it increases your productivity by getting the job done faster. The suspension system itself is designed to absorb the bumps and vibrations that can cause operator fatigue. This lets you power through each day, knowing that we'll keep you feeling good for tomorrow.
The Ferris integrated suspension systems are engineered with carefully selected components that work together to provide you with a smooth ride on uneven turf. The cutting deck of the mower works in conjunction with the suspension system to provide a consistent quality of cut. A reactive deck mounting system lets the mower deck float from the suspension and raises and lowers the deck in harmony with the motion of the wheels. These systems minimize shock to the chassis, and you, resulting in superior comfort, stability, traction and increased mowing efficiency.
---
Three front suspension systems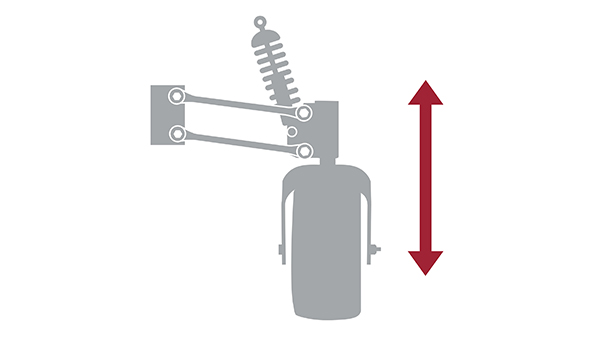 Forefront™ Suspension System
(ISX™ 3300, ISX™ 2200, ISX™ 800)
The turf industry's most advanced independent suspension system utilizes two steel control arms for each front wheel that work with mower-specific coil-over shocks to ensure the caster wheel remains in an ideal vertical position throughout the full range of travel. This virtually eliminates caster chatter for a smooth ride and straight mowing lines – even when mowing at full speed.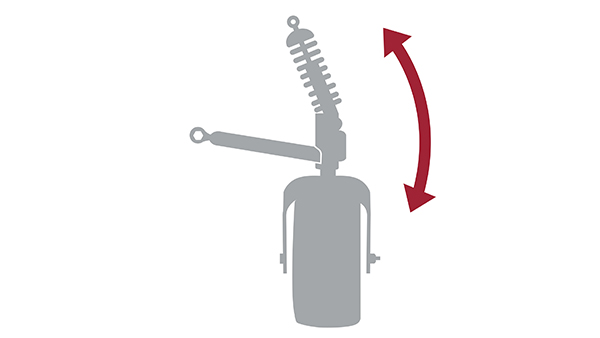 IS® Single-Arm Suspension System
(IS® 6200, IS® 2600)
Proven independent suspension technology utilizes a single indendent control arm for each front wheel and coil-over shocks to minimize caster chatter as the front casters follow a slight arc through the full range of travel. This dampens the shock load that is caused by rough terrain - allowing mowing at higher rates of speed.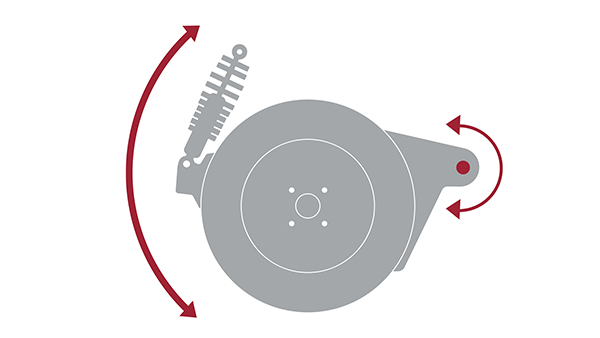 All suspension models
The swingarm rear suspension system utilizes coil-over shocks and a shared pivot point for the rear wheels. This allows the rear wheels to move in unison with one another, enhancing stability and smoothing out the ride over uneven terrain.
---
Commercial mower specialist
In an industry where productivity against investment is becoming even more important, the direct link between operator comfort and ground coverage is definitely food for thought when purchasing new equipment. Ferris® IS® suspension results in reduced shocks to the chassis, superior operator comfort, increased mowing speeds, better stability and an extended overall mower life. That's why Ferris® is the commercial mower specialist for your business!
---