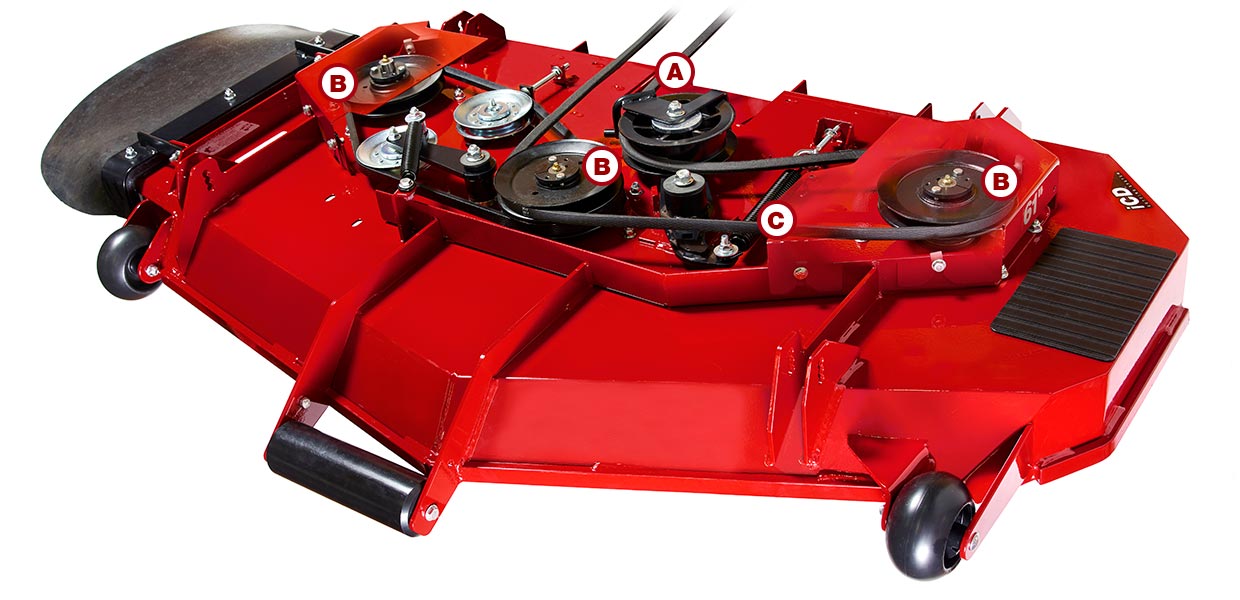 The 2-belt deck drive system allows the use of fewer backside belt idler pulleys that, combined with a wider and smooth surfaced cast-iron backside belt tensioner pulley, creates a smoother-running tensioner system. The result is less belt stress and cooler-running belts. Deep grooved spindle drive pulleys combined with a belt tension pulley with steel guide arms result in a smoother engagement of the drive system. Belts are less likely to dislodge from the pulley, less likely to roll, and there is less stress on the belt cords.
These features translate into longer belt life, reduced maintenance, improved performance and less downtime. In addition to helping commercial landscapers improve their productivity by reducing downtime, this system offers a three-year, 300-hour limited warranty.
Available on the IS® 6200, ISX™ 3300, IS® 3200Z, ISX™ 2200, IS® 2100Z and ISX™ 800.
† See operator's manual or ask your dealer for complete warranty details.