Why a Ferris zero turn mower?
Why choose between productivity, comfort or quality of cut? Ferris zero turn mowers are designed to help you work faster, while accomplishing more with greater ease. Even on rough terrain. A zero turn mower can turn 360 degrees without leaving uncut grass behind. Built with construction that lasts and withstands the rigors of daily commercial mowing.
What makes Ferris zero turn mowers unique is the exclusive multi patented suspension technology. This system completely sets Ferris apart from the competition. Imagnine how the fully independent suspension in combination with powerful engine choices provide you new levels of comfort, performance and productivity.
With a wide range to choose from, offering both diesel and petrol powered models, cutting widths ranging from 112 cm to 183 cm (44" to 72") you will be sure to find the perfect Ferris zero turn mower to fit your needs.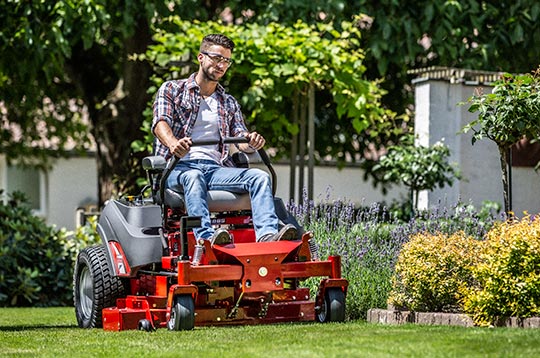 Next-level cutting quality
The innovative iCD™ Cutting System allows for better airflow discharge and superior cut quality. The slope nose of the deck forces the blades of grass forward and allows them a longer period of time to rise in the chamber before the blades make contact.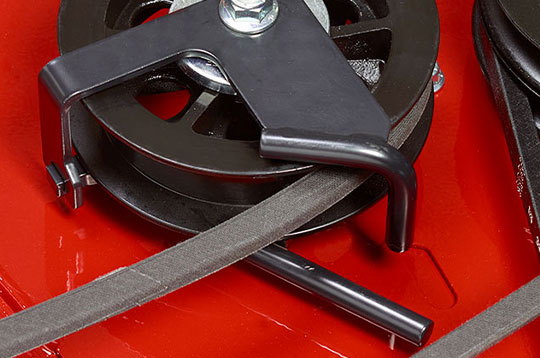 Longer belt-life
Less downtown, better performance and reduced maintenance because of less belt stress and cooler-running belts. The 2-belt deck drive system makes it possible.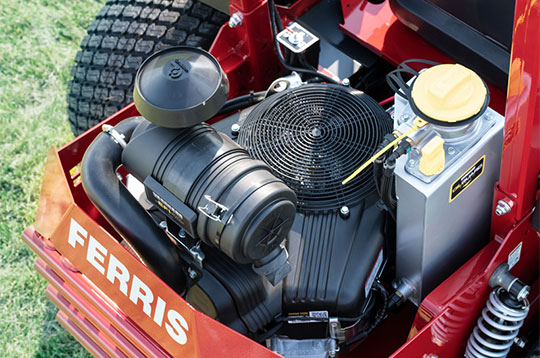 Less maintenance, more performance
Our first-of-its-kind Oil Guard™ system from Vanguard extends maintenance intervals up to 500%. That means you spend less on oil and can cut up to 500 hours before ever needing an oil change.
---
Our diesel-powered zero turn mowers feature durable liquid-cooled diesel engines, suitable for the most demanding applications. In addition, the diesel engines in our IS 6200 and IS 2600 are fully compatible with renewable fuels such as HVO 100 (Hydrotreated Vegetable Oil), BTL (Biomass To Liquid) and GTL (Gas To Liquid).
---
Petrol Zero Turn Mowers
Our Ferris zero turn mowers equipped with petrol engines offer distinctive features to maximize efficiency and increase productivity. Besides the patented Suspension Technology, features like Electronic Fuel Injection (EFI) and Oil Guard™ greatly reduce your Total Cost of Ownership.
---