FW25 Walk Behind Mowers
COMPACT, SELF-PROPELLED MOWER FOR THE LANDSCAPE PROFESSIONAL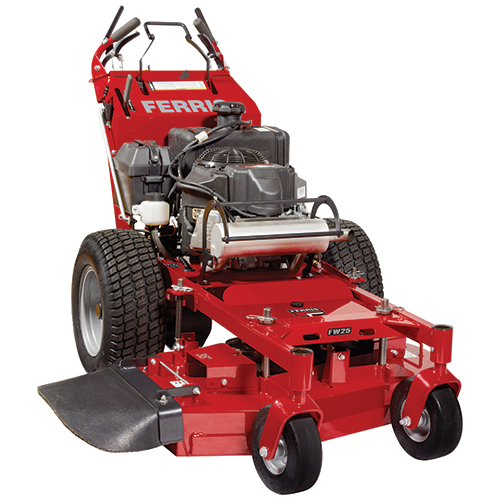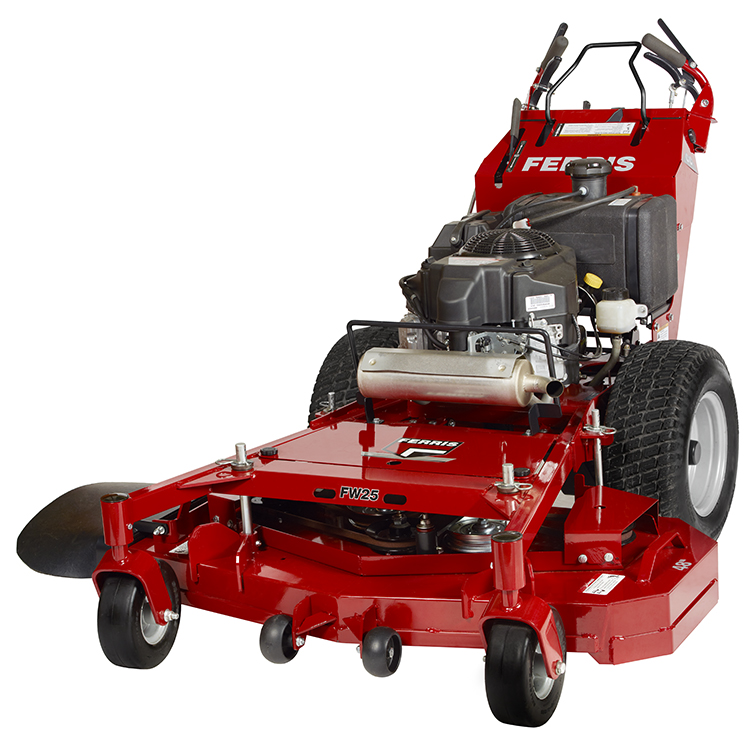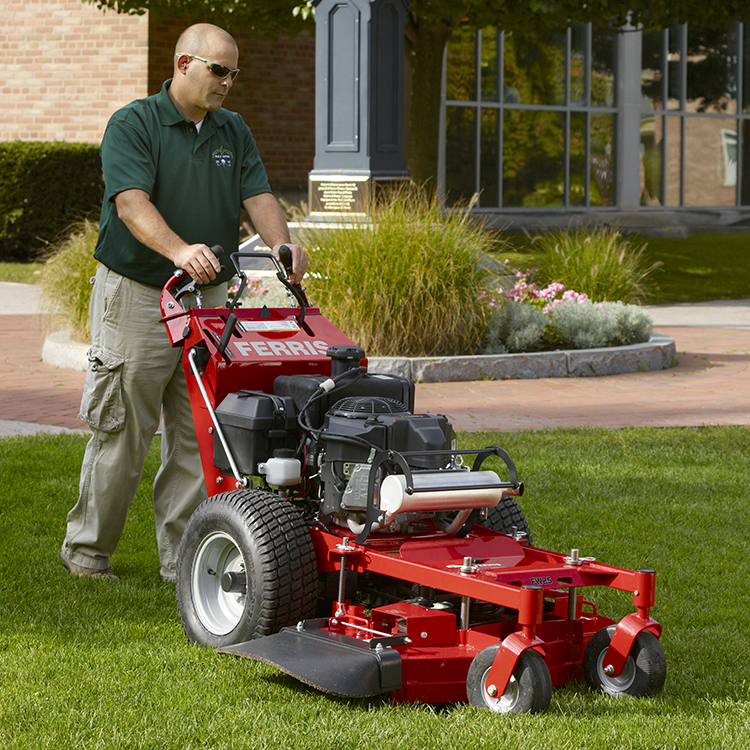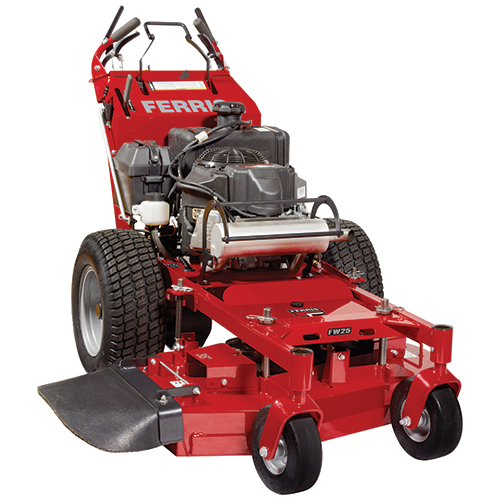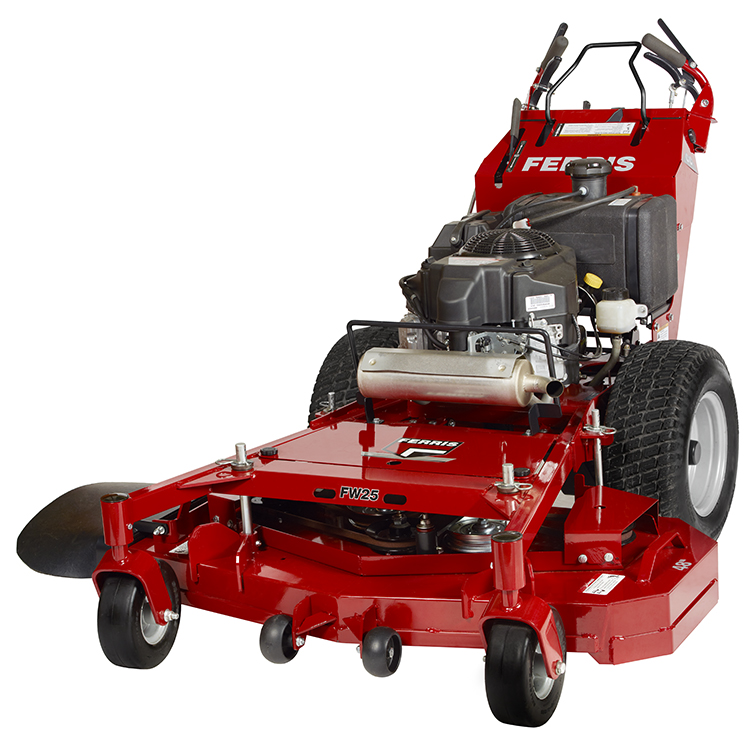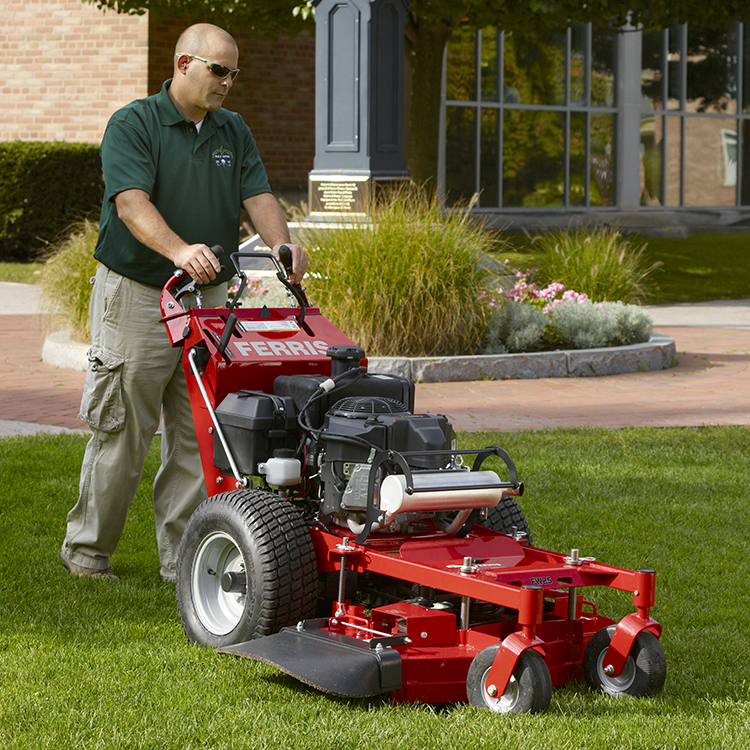 With a choice of 36" and 48" cutting widths, FW25 dual hydrostatic commercial walk behind mowers will readily fit most small sheds and trailers and deliver superior control for a wide area lawn mower, navigating over thick grass, surface imperfections and hills while staying in its cutting lane.
Ferris offers you the choice of two FS-series V-twin engines from Kawasaki, both of which deliver all-day reliability and power for your hardworking lawn team. Choose the 15 gross horsepower* model paired with a manual starter, or step up to the 18.5 gross horsepower* with electric start.
FW25 Walk Behind Mower Features:
Comfort of our all-new, CC™ Centralized Control handles with more natural, ergonomic positioning for comfort & hand protection.
Electric starter (18.5 gross hp* models only) with cruise control bar for desired ground speed.
Heavy-duty construction with two layers of steel running the entire width for added strength as well as lap-welded corners for dent resistance.
Big 20" tires for curbs and rough terrains, reducing deck bounce for consistent cut.
Commercial-grade transmission – the same muscle driving our heavier, commercial zero turn mower line
Adjusting cutting height from 1.5 to 4.5 inches.
Limited two-year, unlimited-hour warranty†.
Looking For A Price?
FIND A DEALER
Product Details
* All power levels are stated gross horsepower per SAE J2723 as rated by Kawasaki.
† See operator's manual or dealer for complete warranty details. Refer to engine operator's manual for engine warranty.