Stand-On Blowers
Ferris is expanding its line of stand-on products into debris management with a line of stand-on blowers. With air velocity up to 165 mph and air flow from 6500+ to 8500+ cubic feet per minute, these blowers will move leaves and other debris quickly and effectively, letting you better serve your clients.
3 Product Series
Displaying 1 of 1
Have confidence in the 7500 cfm and 165+ mph air velocity to make debris management a breeze with this Vanguard®-powered machine.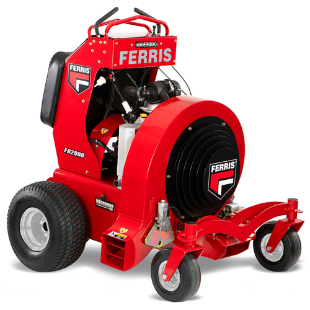 Designed to provide maximum air flow and power for effective debris management with airflow of 4500 cfm and air velocity of 165+ mph.
Nimble debris management with a compact frame, high-powered airflow, and patent pending foot-controlled deflector.