Walk Behind Mowers
Ferris commercial walk behind mowers remain popular for their exceptional performance and versatility. Unlike traditional push mowers, mowing is easy with any of our self-propelled lawn mower models, no matter the terrain. Whether you're facing a job full of steep hills, or a wide-open space, a walk behind lawn mower is more than capable of getting the job done. The only real decision to make is which one is best for you.
Compare Walk Behind Mowers
The FW15 variable hydrostatic walk-behind provides a narrow footprint for trimming around trees and planter beds. Maneuverable and easy to operate, this unit will become a crew favorite.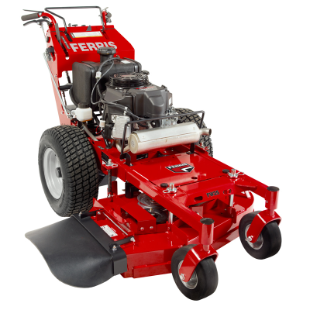 The FW25 dual hydrostatic walk-behind packs the professional features of our FW35 model in a narrower package. With easy-to-use controls, an electric start option and a top ground speed of...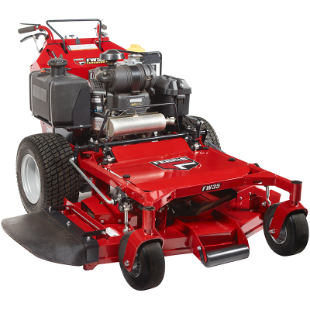 Reward your hardworking lawn care crew with the walk behind mower that might make them forget they're working at all. The FW35 dual hydrostatic walk-behind was built from the ground up to ...