Walk Behind Mowers
This isn't the mower you grew up pushing. Ferris® Walk Behinds are meticulously built to help pros make quick work of trim and slope cutting. Ergonomic controls built around you and a variety of cutting widths make these a valuable secret weapon for any crew. And, durable steel construction ensures they'll keep working hard job after job. 
Our all-new FW45 pairs new comfort features like ergonomically-designed parking brakes and cut-height adjusters with user features like easier to access greasable spindles and enhanced foot pedal support to get the job done feeling good.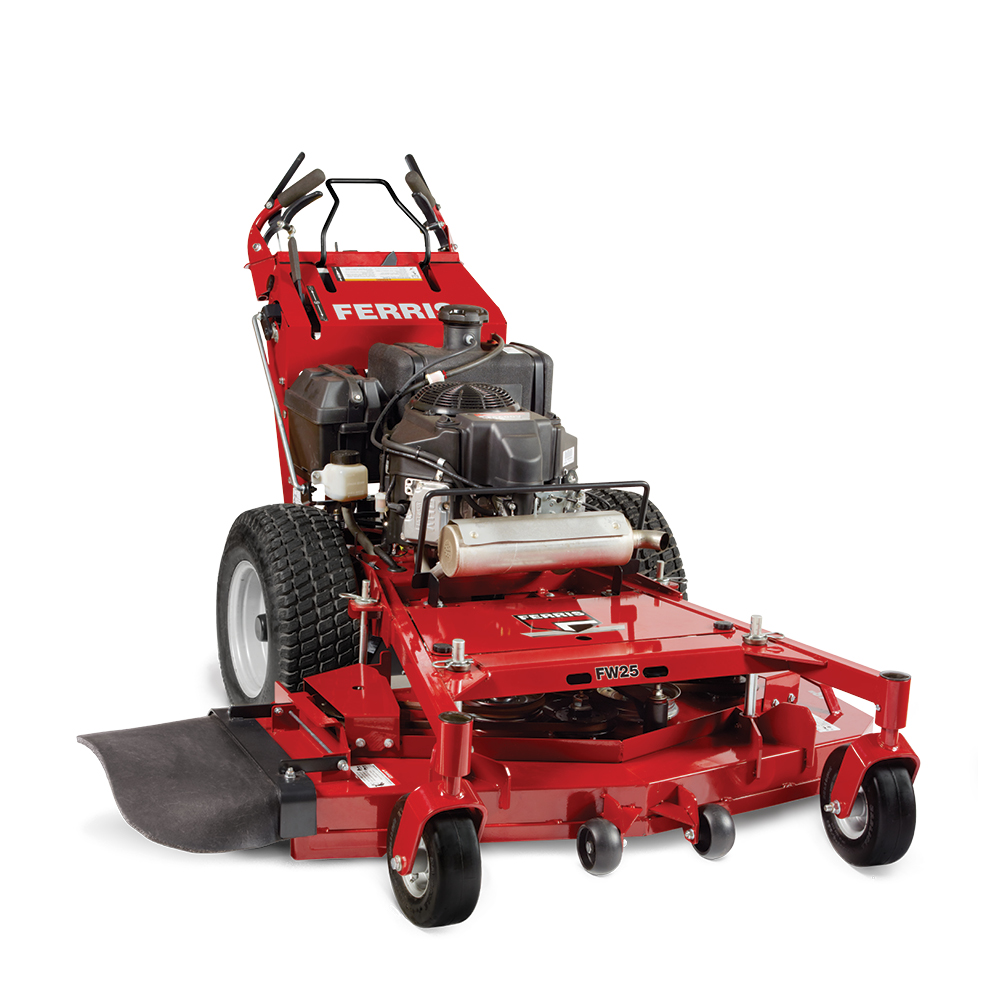 With easy-to-use controls, an electric start option and a top ground speed of 6 mph, it's all your crew needs to breeze through lawn jobs with little effort.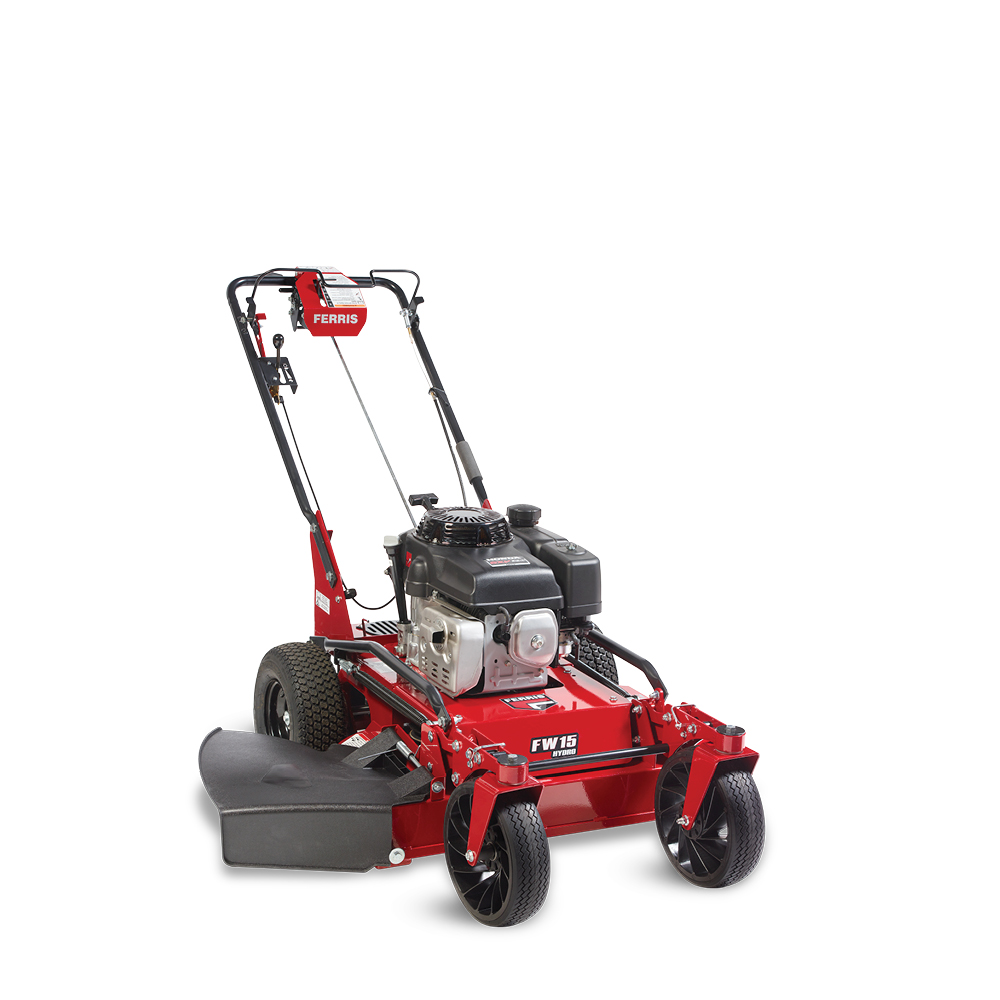 This variable hydrostatic walk-behind provides a narrow footprint for trimming. Maneuverable and easy to operate, this unit will become a crew favorite.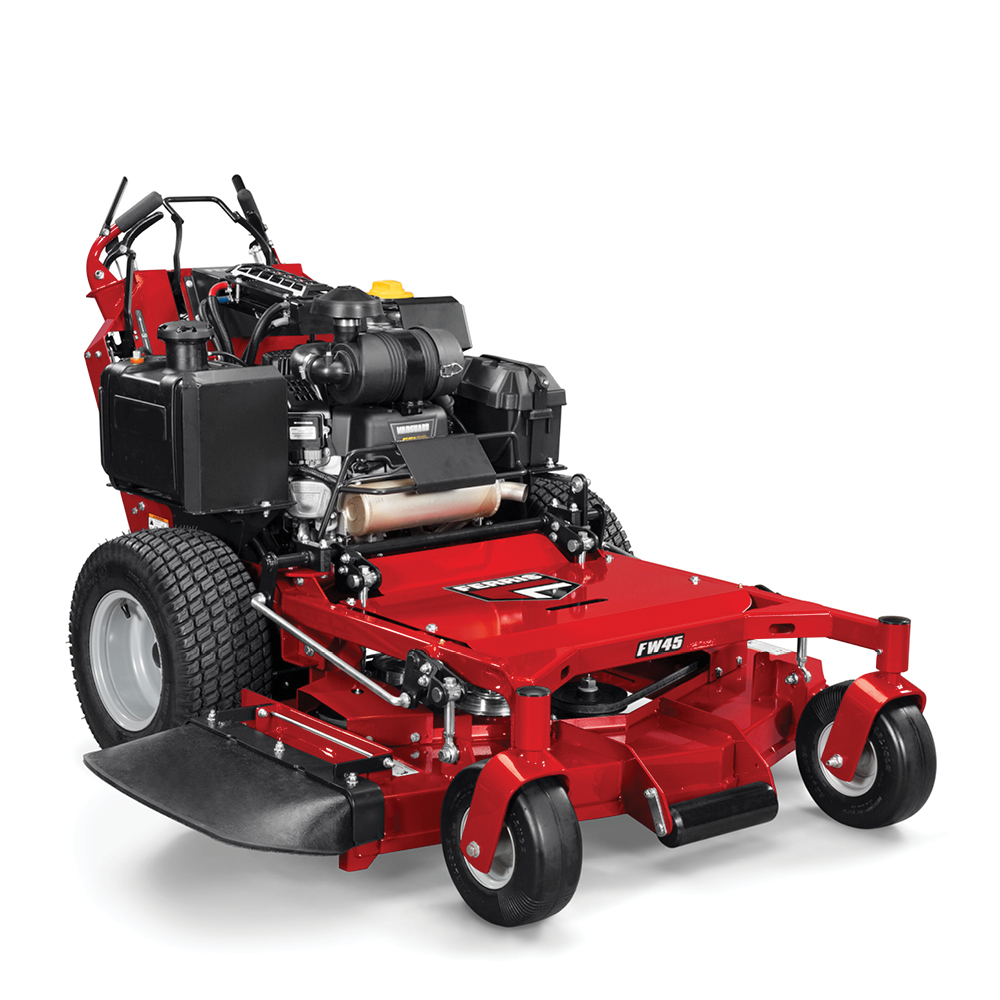 The all-new Ferris FW45 is built to comfortably withstand the long days of a commercial cutter.